Sports Shirt Framing Specialists
If you are looking for an professional, premium sports shirt framing service then you have come to the right company. Here we understand that fans love to showcase their prized treasures of shirts which have their favourite player's autograph on. The best way to display these shirts is in one of our high quality frames.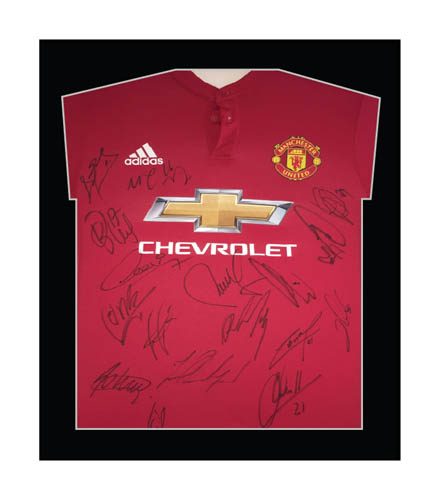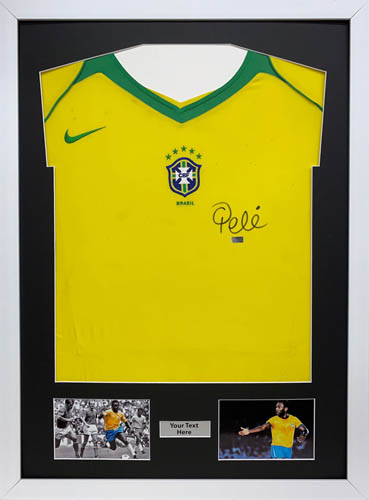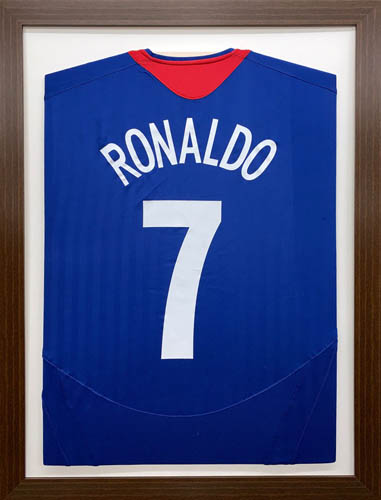 The 3 step process
1. We take pride in making our products about the fans & customers and so step one is all about you. Get a signed football shirt from your sporting legends or any football shirt that you would like to be framed.
2. Check that your shirt is in good condition as we can retain the quality of the shirt with ease whilst professionaly placing it into one of our bespoke frames. Bring it into our store or contact us before hand if you have any queries about the process.
3.See the results of your framed football shirt with your chosen frame colour. Either come into the store to collect it or get it delivered to your home address for FREE. Once it is delivered place it on your wall and enjoy treasuring your football memories.
Kwik Picture Framing Ltd are sports framing specialists, services include; framing football shirts, marathon vests and rugby shirts etc. You select a frame and colour from our high quality collection which display sports memorabillia in a stunning frame that enchanes the viusal appeal of the shirt.
Once our sports shirt frames are dispatched, we include a carboard shape of the shirt which helps to display the shirt in a complete finished fit. The only maintenance our frames require is a simple cloth dusting every so often. 
Contact us today at info@kwikpictureframing.co.uk or call us at 01274 724411 if you have any concerns or questions that you would like ask.