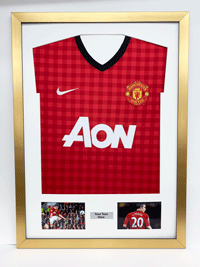 What is the cost of Football shirt framing?
Category : Football Shirt Framing
The cost to frame a football shirt frame is starting from a small size shirt of £30.00 to large size £50.00. We offer the best price football shirt framing. If you like discount or see a design you like on the internet we can beat any price you like, without compromising quality and workmanship.
View our full range of football shirt frames.